AIPM 2020 PMO Forum – PMO for the People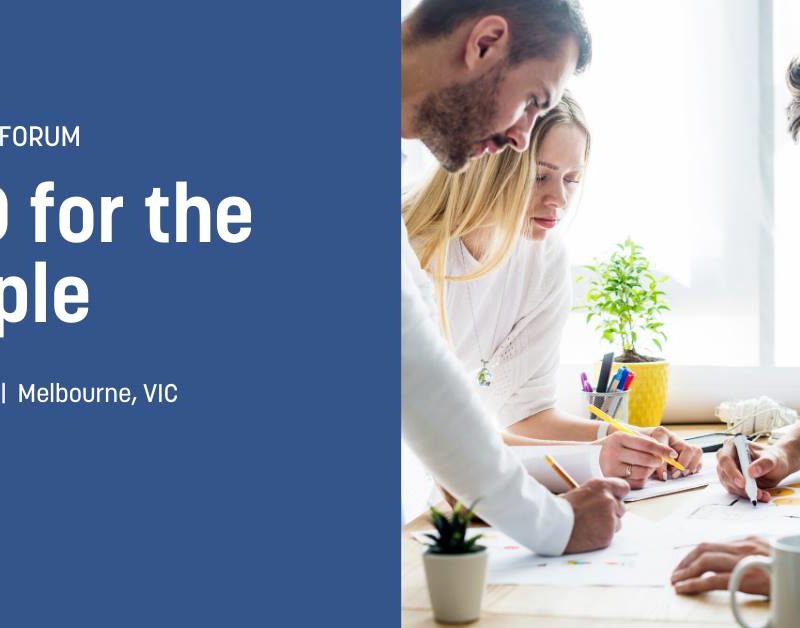 As you are aware, AIPM is 100% committed to the health and safety of our members. But we also hope to continue to support our members and ensure they can maintain Continuing Professional Development points during these difficult times.
I am very pleased to announce that the 2020 PMO Forum event – PMO for the People – will be going ahead via digital means. The presentations will now be offered as online content, that will be available on-demand. Further, the content will now be offered to a national audience.
You can register for the on-demand content and live-stream events at https://www.aipm.com.au/events/details/vi200507.
From Monday 27th April 2020, the speakers presentations will be available for viewing on-demand, followed by a live-stream Q&A session on Thursday 7th May 2020, with all our presenters available to answer your questions and respond to your feedback.
We ask that you take the time to post any questions you may have for the speakers during the on-demand presentations, which we will collect in preparation for the live-stream Q&A Session on Thursday 7th May.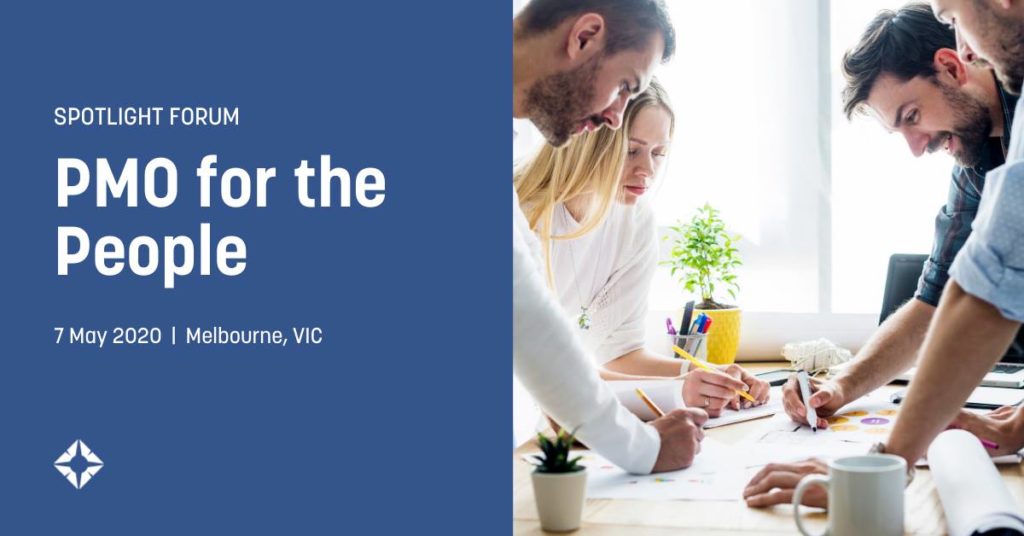 The presenters and topics are:
Stephen Hanman and Ian George, authors of 'From me to we' will present on their journey from heroic leadership to leadership heroics, where we share and collaborate and work together in high trust and high performing teams and organisations.
Gary Yorke, Associate Director, Meta PM, will present on capability frameworks, training and best practice.
Val Matthews, State Director, MCE Group will present on disrupting the PMO and what the PMO of the future might just look like.
Mark Lowy, Principal Consultant at Guava Project Group will present on implementing benefit realisation through your PMO.
Steven Pereira, Chief Information Officer at GS1 Australia will share the story behind the evolution of the GS1 project management office from 2014 to 2019, when it received an award for gaining a 3.0+ Level PM maturity score.
Peter Tovey will share his experiences regarding creating high performance teams.
Rachael Salter, Program Manager, People Development Command from Victoria Police will share her journey and experiences of setting up a project support office (PSO) in a hierarchical and operationally focused organisation and the PSO pivot and growth she experienced as a result of the COVID-19 pandemic.
Emma Challands, General Manager of the Cerno Group, will share her knowledge on creating a culture of accountability, coaching and mentoring.
Laurel Chidgey, Business Agility and Transformation Lead at Innodev will discuss re-thinking the PMO and considering an adaptive management office.
In the lead up to the event, I will publish a weekly spotlight on our presenters to give the community a feel for what they will learn from each speaker.
Once again, a sincere thank you to the speakers for offering their time and expertise for the benefit of the PMO community. And of course, a very big thank you to the leadership team and staff at AIPM for providing the means by which we can offer this forum in a digital format and our PMO Community Members, for their overwhelming support in these turbulent times.
It is wonderful to see the AIPM community banding together at this time and I am very pleased that AIPM can continue to support us by making changes to the way it delivers professional development when we need it most.
Stay tuned. Next week I will provide a spotlight on Val Matthews and Mark Lowy.
If you are interesting in attending the AIPM 2020 PMO Forum and accessing the on-demand content, contact Semmens & Co on 03 8320 0320 for more information.