The Best Ways to Reward Your Employees (And Avoid FBT Implications)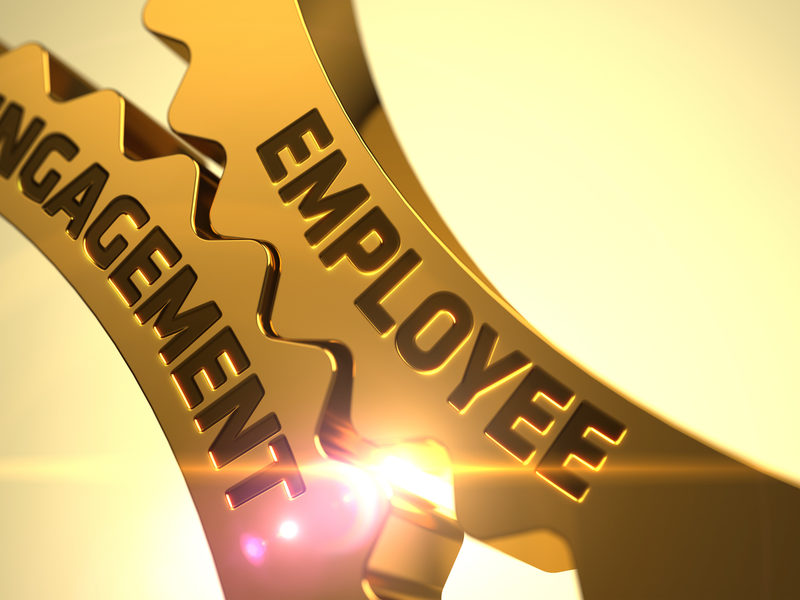 Rewarding your employees doesn't just make you feel good. If you haven't heard, Gallup research undertaken in 2015, found that only 32% of workers were considered to be 'engaged' in their jobs, meaning they felt involved, enthusiastic and committed to their work.
The majority of workers were not engaged, meaning they showed up and killed time, but aimed to do the bare minimum required, putting in that extra effort only rarely. These were the people thinking about lunch and waiting for the clock to hit 5 p.m.
The other 17.2 percent were actively disengaged. These employees were either checked-out or just going through the motions.
So how do we create an engaged workforce? The key is creating a work environment that is happy to put in the extra effort (discretionary effort) to make the organisation hum.
How to Create Engaged Employees
There are many opportunities to create an engaged workforce but it will take a strategy that includes various options to ensure you cover all bases. Below are several options that can be put in place very easily and will help you become a better leader:
Make your employees feel like business partners, as if they're invested in the business. Give them ownership! They're likelier to perform at a higher level.
Be transparent and communicate well in your boss-employee relationships. Let your staff get familiar with what's going on in other departments and give them a chance to have input and suggest ideas.
Don't be afraid to expose your crew to new responsibilities. Staff who have the opportunity to learn and grow won't feel like they are being stifled and hence, won't want to leave.
Treat them with respect and dignity and build relationships. Get to know them on a personal level, outside of work. Show them that you don't just view them as worker but as human beings.
Don't just put a program together and leave the scene. Constantly ask your employees for feedback, what's working and what's not. If you want to maintain a culture of happiness, you have to keep your finger on the pulse.
Establish internal mentoring between peers. Studies show that if you help someone for 10 to 30 minutes per day, it leaves you feeling as if you have more time, not less.
Allow employees to learn something new. Create cross-functional projects or teams where they get the opportunity to pick up a new skill, lead or participate in something new. Consider brown-bag sessions, allowing staff with different skills and experience to present their knowledge during lunch-time meetings – oh, and bring your own lunch.
Set short- and long-term goals that employees can get passionate about pursuing and give them purpose. These can be little pet projects they do on their own, or things that align with the company strategy or vision. Ensure the projects are manageable and wont over burden them but allow them to stretch and grow with the business.
Types of Employee Rewards – Why offer fringe benefits?
Fringe benefits refers to non-salary perks provided to your employees. Whilst providing a few fringe benefits can go a long way towards attracting and retaining high calibre people, there is more to retaining good employees than expensive gifts. The aim is to create goodwill and engagement through recognition and praise.
Reward and recognition is the best strategy for creating an engaged workforce.
These sorts of employee benefits make your staff feel valued, which will boost productivity and employee engagement and make your company more attractive to jobseekers.
However, from a tax perspective, the provision of fringe benefits is one area where care is required. Non-salary benefits can come under the ATO's description of fringe benefits and can be subject to tax (FBT).
For this reason, it is important to consider your overall employee engagement strategy and choose non-salary rewards carefully. Some employee benefits fall outside the scope of taxable fringe benefits, yet they can attract immense goodwill from your staff, and so are worth considering as a means of attracting and rewarding employees.
Reward Your Employees – Without Attracting FBT on Employee Rewards
Attracting and retaining quality employees doesn't have to involve paying fringe benefits that are taxable. Your employees may say they want cash and expensive toys and gadgets but it's actually not the best option for boosting staff motivation and morale. Non-cash gifts have a longer-lasting impact on the receiver, resulting in stronger motivation and heightened performance.
To achieve this, sometimes you simply need to think outside the box and consider the psychology of what people really want. Most people simply want to feel they are valued and make a valuable contribution – and if you can use this gold nugget to create a sound strategy for making them feel valued, you will set yourself apart from other employers.
Here are some options when considering how to reward your employees, without attracting FBT. The following options, mostly non-monetary, are not hard to deliver but will reward you with a productive and engaged workforce.
Say thank you.  If an employee has gone above and beyond, give them a 'thank you' card or email.  If sending something via email, make sure to cc the team and the rest of the business.  This creates an enormous amount of kudos for you, for free.
Use a social recognition tools like Globoforce to nominate a person for their everyday contributions and recognise instances of going above and beyond.  If an employee has 'lived the values', use the tool to share the story with other employees across the company. The goodwill created by this practise will create prosperity and it doesn't attract FBT.
Encourage close connections in the workplace. Gallup research found that workplace friendships yield more productive employees. The research suggests that an employees commitment to quality increases by up to 35% when they feel their co-workers are friends.  Encourage staff to step out to lunch together and stop work for morning and afternoon tea as a team.  Time together will foster goodwill and information sharing amongst the team.  And once again, no FBT implications.
Introduce a points systems for 'living the business values'.  Match every point with a gift card of the same value, capped at $295 a year. A small and infrequent gift coupled with positive recognition, is sure to encourage the entire team to follow suit.
Many staff today have a strong desire for career growth and professional development.  Provide each team member with a career development plan including a clear program of training and development that allow your team to reach their full potential. All of these things can be used as employee offerings without attracting FBT.
If you have ever had a working mother in your office, you know that flexible working arrangements or options to work from home are key.  This allowance will help your team regain or maintain a balance between work and personal time. Allowing employees to work from home one or two days a week will demonstrate that you trust your staff and team to do the right thing – and the goodwill comes back to you ten-fold in loyalty and productivity. Other non-cash options include birthday leave or generous parental or study leave provisions – all of which attract no FBT.
Also consider paid time off. If your staff have put in additional effort to get something important across the line, repaying them with paid time off ('loyalty leave') is a great way to show your appreciation. You might also consider providing the team with an extra day of annual leave for every year they've been working for the business or a paid day-off on their birthday. Small tokens that create major goodwill – and no FBT implications at all.
FBT on Employee Rewards
When planning your strategy for an engaged workforce, we cannot stress enough the importance of considering the FBT implications. Providing certain types of rewards can leave your business liable to paying fringe benefits tax. The common types of fringe benefits that can attract fringe benefits tax (FBT) include:
Private use of a company car
Paying an employee's private expenses, such as health insurance, gym memberships or school fees
Some types of entertainment such as reimbursing a staff member for theatre tickets
Low interest loans used by the employee for private purposes
If you would like to provide staff with gifts that are implicated by Fringe Benefits Tax (FBT), ensure the gift is considered to be a minor benefit – a small thing that:
Costs less than $300 per person,
Is given on an infrequent and irregular basis, and
Is not a reward for services.
FBT can be a complex area, and it is worth seeking professional accounting advice to understand whether providing non-monetary benefits could impact your company's tax obligations.
Investing time towards speaking with your team about what they really want in the way of employee benefits can help you fine-tune the non-monetary benefits that appeal to your employees while fitting within the company's budget. A little creative thinking can go a long way towards making your organisation stand out from others – without attracting a penny in FBT taxes.
All of the non-cash reward and recognition strategies we've listed shouldn't attract any tax for your business or employees because they are non-cash gifts. So feel free to get started on your employee motivation program without the FBT headache.
If you have any questions or need advice and clarity specific to your business, feel free to contact Semmens & Co on 03 8320 0320 for a free consultation. If you're looking for more information on how to maximize tax benefits for your business, download our e-book Top 9 Tax Tips That Could Save You Thousands or, learn more about these strategies by registering to attend our webinar.