CPA Australia Calls for Lockdown Support for Businesses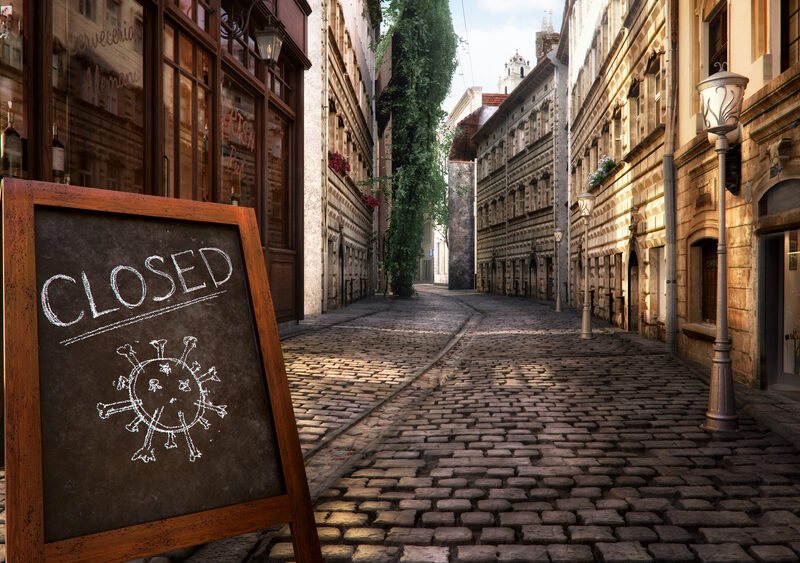 Key Points
CPA Australia has called for a national safety net to be developed, to assist businesses through snap-lockdowns.
CPA Australia has called on the federal, state and territory governments to work together to develop a national response.
Full Article
CPA Australia believes that snap lockdowns will continue to wreak financial havoc for businesses across Australia unless a national safety net is developed.
The professional accounting body's chief executive, Andrew Hunter, has called on the federal, state and territory governments to work together to develop a national response for businesses affected by snap lockdowns in the future.
The call for a standardised approach to disaster support for businesses comes as Victoria exits a snap five-day lockdown period. Other states including New South Wales, Queensland, Adelaide, and Western Australia have all introduced similar snap lockdowns over the past three months, in a bid to contain localized COVID-19 outbreaks.
Mr Hunter said that while he appreciated the need for swift action to protect public health and curtail the spread of coronavirus, it has resulted in significant and unrecoverable losses for businesses.
"It seems businesses are being treated as an afterthought when making lockdown decisions. If governments are going to rip the rug out from under them at short notice, they need to provide a safety net," said Mr Hunter.
"Sympathy won't pay for spoilt produce, cancelled bookings and empty chairs at empty tables. Businesses need more certainty – they need a coordinated national response that will deliver help fast when the next lockdown occurs."
With JobKeeper ending in just over five weeks, Mr Hunter believes it is time to develop a framework whereby businesses can access financial support quickly when affected by snap lockdowns. He believes the support should be consistent across the states and territories, and be scaleable to the duration of each lockdown.
"We've been living with COVID-19 for more than a year now. JobKeeper ends next month and we still don't have a substitute for businesses that are compulsorily closed or those otherwise impacted by lockdowns, such as suppliers and customers outside the lockdown areas."
The Australian Small Business and Family Enterprise Ombudsman Kate Carnell also believes the Victorian government should offer support measures to the thousands of small businesses who had to shut up shop ahead of one of the busiest weekends of trade each year.
"The Victorian Government needs to urgently compensate small businesses impacted by this snap lockdown, such as florists and restaurants that had their storage rooms packed with supplies ahead of Valentine's Day and Lunar New Year celebrations," said Ms Carnell.
"Many Victorian small businesses are understandably shattered by the latest sudden lockdown, given they were expecting their busiest weekend of trade in months. Many restaurants were fully-booked all weekend and were not given time to cancel the delivery of their additional supplies.
"It is unreasonable to expect these small businesses to shoulder the cost of this snap lockdown, given the nightmarish 12 months these cash-strapped small businesses have already been through."
If you have any questions or need advice and clarity specific to your business, feel free to contact Semmens & Co on 03 8320 0320 for a free consultation.