Positive Social Change – Purpose vs Profit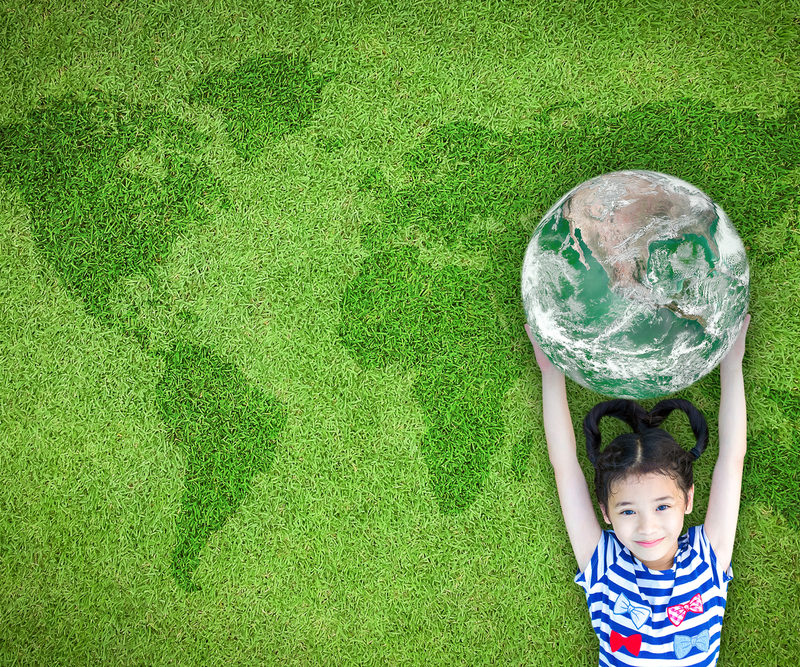 We are living in a world of extremes. Extreme wealth and poverty, power and inequality, climate change and illness – to name only a few of the challenges we face.
Corporate Trust
We are at a critical juncture. The 2019 Edelman Trust Barometer revealed that trust has changed profoundly in the past year with people shifting their trust to the relationships within their control, most notably their employers.
Globally, 75%of people trust "my employer" to do what is right, significantly more than NGOs (57%), business (56%) and media (47%).
There is now a 16-point gap between the trusting 'informed public' and the far-more-skeptical 'mass population', referred to as 'trust inequality'. But despite this, the world is united on one front—all share an urgent desire for change. Only one in five people feel that the system is working for them, with nearly half of the 'mass population' believing that the system is failing them, which is inspiring a movement towards engagement and action. For example, in 2019, engagement with News channels surged with 40% of people consuming news once a week or more and amplifying it. However, people are encountering roadblocks in their search for the facts, with 73% worried about the level of fake news and it's use to divert the path of justice. Further, the barometer showed that 64% of people globally expect CEOs to lead on social change and 84% expect CEOs to influence policy debates on social issues. Overall, trust in business (52%) remained higher than global trust in government (43%).
CEOs of the Future: Purpose vs Profit
CEOs now vacillate between being symbols of aspiration and objects of scrutiny. Younger, 'cool' entrepreneurs – the kick-starters of the start-ups and shared economy – were one revered. Now they are being asked to take the stand and take accountability for the social impacts their companies are having on the community and society. We are once again reminded of the words of Voltaire, 'with great power comes great responsibility'.
A survey conducted by Deloitte (Deloitte Millennial Survey 2018 ) found that millennial consumers are driving a new trend, with 40% of those polled stating the goal of businesses should be to 'improve society'. Further, by 2020, millennials will make up 40% of all consumers and influence roughly $40 billion in annual sales. On that basis, the concept of 'profit with purpose' may become the next business catch-cry, setting the stage for the CEOs of the future to drive a corporate agenda that recognizes the company as a force for good.
Corporate Social Responsibility
Another survey of high-net-worth millennials found that 69% place greater importance on investing in companies with a high level of corporate social responsibility. The Global Sustainable Investment Alliance believes that the concept of 'responsible investing' is booming, up 25% over the past two years. Further, the global green bond market – created to fund projects that have a positive environmental and/or climate benefit – was estimated to reach up to $300 billion by the end of 2018, nearly double its value in 2017.
Unilever is a good indicator of how major companies are developing purpose-led business strategies. Their outgoing CEO, Paul Polman, was among the first to give a new, more profound meaning to the word 'sustainability', regarding it as an essential component of business growth. This would go on to have a significant reputational impact, as Unilever developed a moral compass and accepted that they must counteract the impact their operations had on the environment. Polman aimed at reduce the impact of Unilever's operations on the environment by launching the 'sustainable living development plan' in 2010, with a goal to help more than a billion people improve their hygiene and living conditions.
Polman understood that sustainability (like respect), is a two-way street. Businesses cannot thrive in a world in which people don't. Protect people and the environment in order to protect the future of your enterprise. For Unilever the way to do this was to reduce packaging in order to halve factory water waste and distribute free health and hygiene products to remote communities. Unilever's new business model has sustainability at its core – and no longer maintains the Corporate Social Responsibility (CSR) department as a separate function.
Social Sustainability
The trend is no longer limited to billion dollar companies. The B Corp movement was launched in 2006. 'B Corporations' are companies certified on the basis of social sustainability and environmental performance standards.

B Corp believes that society's most challenging issues cannot be solved by government and not-for-profits alone. The B Corp community is working towards reducing inequality, lowering the poverty level, delivering a healthier environment, building stronger communities and creating more high-quality jobs with dignity and purpose.
It aims to ensure business are a force for good – delivering positive impacts for their employees, communities and the environment.
The B Corp community is made up of small and medium-sized companies (2,600 businesses across 60 countries) wanting to certify their dedication to the cause and includes larger multinational companies such Patagonia and Innocent Drinks, fully owned by Coca Cola since 2013. Danone, one of the world's largest food companies, aims to become a certified B Corp by 2030 as CEO, Emmanuel Faber, aims to "re-establish trust with employees, consumers, partners, civil society and governments". Faber's vision is of 'One Planet. One Health' which addresses the intersection of food sustainability, health and the environment. Danone uses data to understand the health and habits of its consumers and uses the data to modify its products. For example, it recently added vitamins to one of its best-selling cheeses after researching the diets of young people in Brazil.
For all these reasons, corporate responsibility is going mainstream. Companies are now expected to go beyond the traditional 'compliance' metrics. Investors are also signaling a desire for social change – alongside financial returns.
In Australia, the Global Compact Network Australia (part of the UN Global Compact) brings together Australia's leading companies, non-profits and universities as signatories, to advance corporate sustainability and the private sector's contribution to sustainable development. Nearly 9,933 companies from 160 countries are currently members of the UN Global Compact – an initiative aimed to align corporate strategy with social goals and, support the Sustainable Development Goals. Globally, the world's biggest companies are now regularly reporting their sustainability performance, using metrics established by the GRI (The Global Reporting Initiative, established in October 2016).
It's becoming increasingly evident that it is time for business to develop a moral conscience. As stated in the B Corp Declaration of Interdependence, it all stems from the concept of doing no harm and benefitting all. It is time for business leaders to acknowledge that the world's most pressing problems cannot be solved by governments or society alone. The business of changing the world is in their hands. From addressing their impact on the environmental, to contributing to healthier societies and fighting for better labor conditions, companies can achieve tremendous results if they self-police through good business strategy and self-governing policies. They must find ways to balance their desire for profit with social ethics. The CEOs of the future will want their companies to be recognized as forces for good. The question is: how many business leaders have the courage to step up?
If you have any questions or need advice and clarity specific to your business, feel free to contact Semmens & Co on 03 8320 0320 for a free consultation.
Data was sourced from the Deloitte Millennial Survey 2018, the Global Compact Network Australia and the 2019 Edelman Trust Barometer . This article originally appeared on the World Economic Forum's Agenda.