Why is Project Management Important for your Business?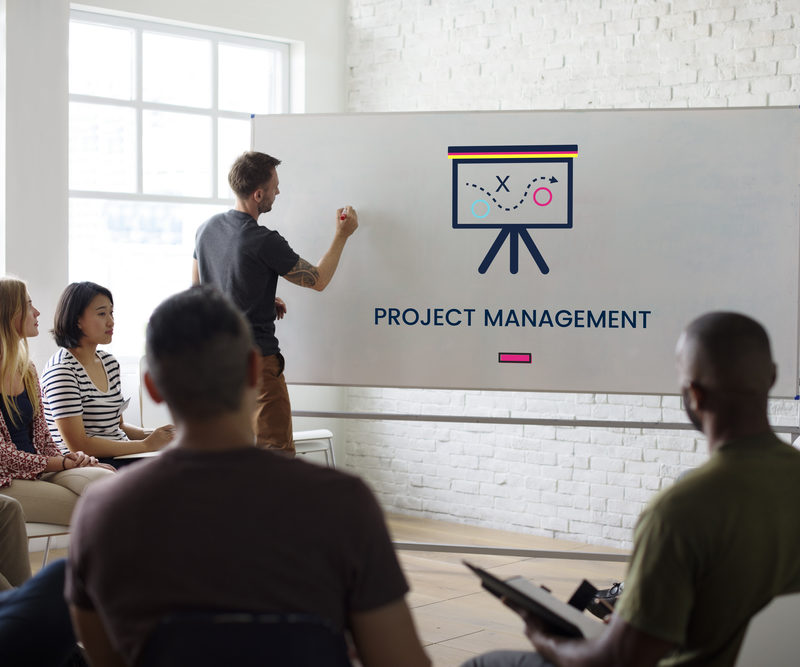 Organisations are constantly facing new challenges and opportunities in a world where the marketplace has become increasingly fast-paced and intense. Yet, with so many business owners time poor it can be difficult to find the time to evolve when you need to. Enter project management.
Project management is the skill you bring into your business when you have a goal to achieve.
As the business owner, you will take the role of project sponsor and bring in a Project Manager to oversee the implementation of a strategic goal. Your role is to educate the Project Manager on what the business needs and how much you are willing to invest. The role is the Project Managers is to deliver using various resources.
Without the discipline of project management, organisations would find themselves unable to implement the new and evolve. However, this discipline has a responsibility to ensure we minimize project failures through active management of risks and issues.
Ultimately, if as a business owner, you take the time to understand the principals of project management, you can be certain to deliver many a successful project, which in turn evolves your business and ensures you thrive in these modern times.
What is Project Management and What Does it Entail?
Project management is a skill set that has broad applications. Projects can be simple and they can be insanely complex and multi-faceted. The key is to use planning, organisation and monitoring to ensure you achieve the desired result. In this article you will learn about how effective project management can help transform your company by delivering projects effectively hence, why it is regarded as such an important discipline.
Project involves facilitating outcomes. It requires the Project Manager to use a method or various methods to lead a group of people and other resources, to deliver an outcome. This will require them to navigate established (and sometimes unestablished) processes, procedures and policies to reach an outcome to guide the project from concept to completion. The way we deliver projects doesn't necessarily vary from one domain to another – albeit the delivery method will differ in time and cost to deliver dependent on complexity.
Project management has distinct stages for planning and organisation, build, testing and implementation. A project itself, requires a specific start, followed by parameters designed to be followed, in order to produce a defined outcome. A project therefore it not a process in and of itself, as it has a specific start and end date, whereas processes are ongoing for a period of time.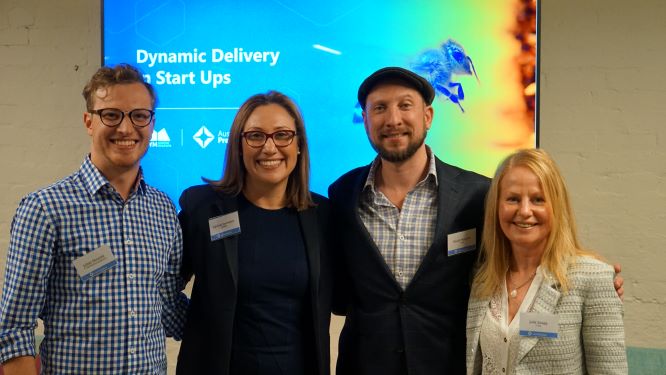 Project Planning
Ideally, the sole goal of the project is to achieve the expected outcome and every project will follow a project life cycle, which is sometimes referred to as a method. Dependent on the lifecycle there are project management steps used to bring a project from start to finish. A project plan is then developed and used to guide the project along the path to completion.
However, projects are a lot more than preparing resources and materials and often requires a deeper element of management. The skill in project management is to provide the distinct advantage of anticipating challenges, issues, risks and bottlenecks. Good project management will produce a plan that mitigates for:
Company culture
Inherent risks
Resource bottlenecks
Process delays
Lack of policies and procedures
But a guide is only that – a guide. Projects often veer off course and this is where a plan truly helps. Change affects all life on this wonderful planet and projects are not excluded. Truth be told, a project in and of itself, is the tool used to bring about some form of change. Further, projects, during their running, also face changes and must be prepared to face such deviations from the original plan. Project management therefore aims to allow for effective change management and makes it less of a complex task. It is much easier to change course when you can clearly articulate where you are compared to where you need to be. It also makes it infinitely easier to measure and understand the variance when you have a clear baseline.
It is also important to consider the psychology behind a plan. Schedules help to minimize delays and overruns by time-boxing activities and ensuring people know when to start and complete tasks – thereby keeping things organized. But it also creates a base for teamwork. Projects are team-based activities. Teams who have synergy excel through sharing and support (of knowledge and skills). Teams with no synergy or empathy will become toxic and their ability to deliver decreases.
A plan is also essential for coordinating a team. Once again, projects can be rife with chaos: without a plan to guide people forward and a clear understanding of your role, things can quickly spiral out of control. Further, there is the added complexity of organizational business processes, procurement, legacy systems and infrastructure and, company policies. Without a plan, the project cannot integrate itself with dependent parties, processes and system features. This can be detrimental to a projects ability to ever achieve the desired outcomes hence, why solid plan is fundamental to wider organizational alignment.
There is an industry belief that a plan will keep costs under control but I would argue this is a misnomer. Projects develop a sense of cost through the estimation of time and resources to achieve the desired outcome. In many instances, this estimation is pure guess-work on behalf of well-meaning contributors, who are estimating based on a bright sunny day scenario – in which nothing can or does go wrong. This sunny-day guess-timating is them compounded by organizational requests to reduce costs, which can see almost right guess-timates become half of what they need to be in order to meet organisation budgets. Due to these compounding factors, in my humble opinion, planning cannot control cost. A plan's only influence on cost is that it forms the basis of the estimation of resource requirements.
Time and Budget
A good project plan provides the project sponsor with a clear understanding of the time and cost to achieve the agreed deliverable. Time and cost are also often used as measures of achievement and performance (of the project and project manager) in delivery. Time and cost often become the most important metrics in project delivery, outweighing achievement of the intended outcome.
Industry rhetoric seems to promote the concept that achievement to time and cost is a sign of good project management and hence, in most interviews with prospective project managers this is exactly what you will hear. But if you take the time to measure the reality of achievement to time and cost in all the major domains (or consider the feedback of the Standish Report), it is quite clear that our forecast for time and cost at the commencement of a project is achieved in less than 50% of cases (possibly less) and therefore not a great indicator of success (did you achieve what you intended – and if not, why not?).
It is my belief that this measure adds little value in measuring the success of any project albeit, it serves a purpose in understanding a) if our initial appetite for investment and speed to market has been met and, b) if this has been exceeded, is the project sponsor happy to continue to invest.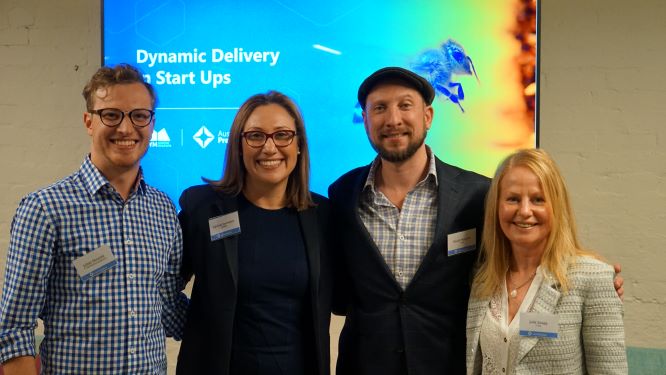 Project Resources
Delivering a project is much like raising a child – you need a village (resources). Further, each resource has unique skills and abilities, with the added layer of complexity being availability. The role of project management is to facilitate the use of those resources, at the right times, to achieve the desired outcome.
The importance of planning should not be ignored. The more complex the project, the more scope there is for chaos. Project planning aims to curb chaos by mapping out a clear plan for delivery.
Project management must understand the unique skills required to facilitate the outcome, bring these people together and work with them to plan delivery. But before any project can run like a well-oiled machine, project management will clearly define everyone role and responsibility before communicating the final plan – before delivery begins. This also which includes getting newcomers across the plan when they come in late.
Project Quality
If your project aims to deliver a car, if is sufficient to deliver a tin box on wheels? Some would argue yes and others no. Like beauty, quality can sometimes be in the eye of the beholder. But more so than ever, it is important to produce quality results. As consumers, the bar for satisfaction has been raised. And in the age of the shared economy and digital media delivering news immediately, it is no longer a trivial metric. Quality make people happy. For this reason, project management done well, aims to identify the market's definition of quality. This will allow it to be managed through audit, metrics and measurement where required.
Lessons Learnt
Projects are an immense source of learning. As in life, much can be learned from previous experience and sadly, we tend to learn more when they fail miserably rather than the project that went off without a hitch. Learning is all about using the information we take past mistakes to avoid issues in the future. For this reason, projects can help an organisation build an immense amount of data and knowledge about what works and what doesn't in that environment, whether it be about processes, systems or methods. And the more projects a business undertakes, the more knowledge it will acquire over time. This asset is invaluable but only where it is captured, retained and used to its advantage.
By using project management methods, organisations can be assured of some level of control over their investment through the disciplined running of projects. They can gain valuable visibility over projects, ensure resources are being utilized correctly and build up a bank of invaluable knowledge that can be tapped year-after-year to improve delivery and system knowledge.
We hope that this article has provided you with an understanding of why project management is important, the basic principles and why the discipline has evolved to establish project life-cycles and methods. Without it, the art of achieving your desired objective would prove very difficult. Constraints such as time, resources, budgets, scope and quality are all too significant to simply pass over without applying a disciplined approach.
If you have any questions or need advice and clarity specific to your business, feel free to contact Semmens & Co on 03 8320 0320 for a free consultation.