Return to Work Post COVID-19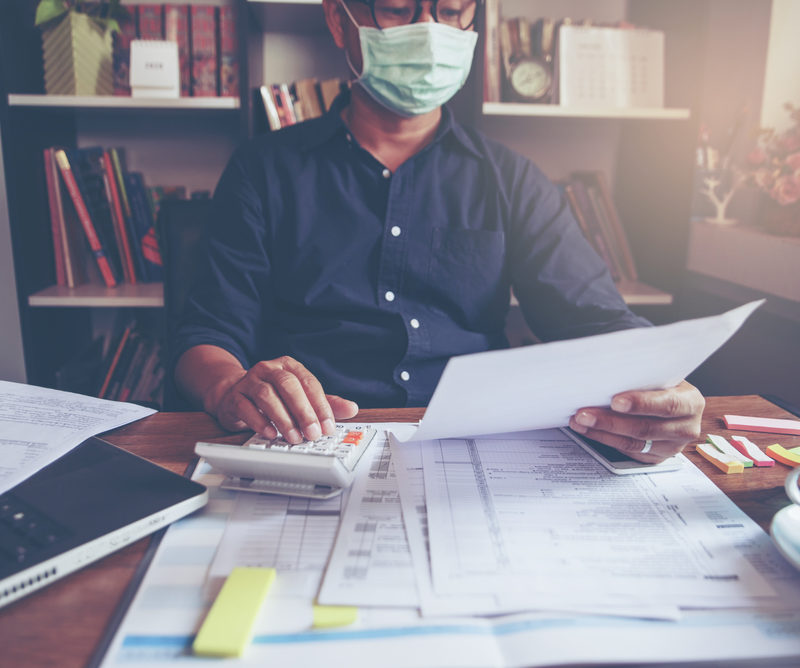 Key Points:
Our ability to remain virus-free is not possible at this point in time
Perform a good quality business procedures review to understand where your business processes need to change to reduce the chances of infection and transmission in the workplace
Work as a team to find strategies to reduce the risk of COVID-19 infections and how you will respond to them
The world has been rocked by the impact of COVID-19 with some businesses struggling with the adverse effects of lock-down and new ways of working. Whilst the community has worked together and successfully reduced the spread of COVID-19 infections, we now need to focus on re-opening the doors to trade and business in hope of resurrecting the economy. Many business owners are feeling a renewed sense of hope as restrictions are lifted and looking forward to a fresh start as they make plans to return to work.
But COVID-19 may yet leave a permanent mark on our traditional views of the work environment. Firstly, the virus hasn't been eradicated and as yet there is no vaccine – meaning our ability to remain virus-free is not possible. This means that the way we operated as a community, and worked, is not sustainable in foreseeable future, calling for changes in the way we engage in work without the threat of the virus looming in the forefront of our minds.
At this time you may be thinking about if your employees can continue to work from home, how will your employees get to work and does this pose additional risk to the greater team and families, how you can control cleanliness and hygiene in the workplace and, how your workplace needs to change to conform to social distancing requirements. These are all important issues that require sincere consideration as you plan to return to a work environment.
If you find yourself concerned about whether you have it covered, here are a few items to consider:
Keep abreast of the restrictions and guidance of local authorities
You need to follow the guidelines from your local authorities. Protocols vary from country to country and state to state. On top of that, each industry will have a different timeline. So stay in touch with your industry bodies, unions, local regulators and health officials to ensure you are aware of the restrictions in place and guidance on return to work timeframes and policies.
There are many sources you can use, but one great resource is Australia's Roadmap to Recover which provides good high level knowledge from Australian health officials on our roadmap to recovery and what we can sensibly expect under the circumstances.
The Roadmap to Recovery quite rightly illustrates the importance of partnership and personal responsibility. "Recovery is not only what Governments can do for us. Strong recovery will require a trusted partnership between governments and civil society, including business, community sector, unions, academia and local communities. Recovery is something each person owes their neighbour. We need to look out for each other's welfare in times like this. That is our way."
Communication
If your business has been impacted COVID-19, you may have suffered multiple changes in short period of time. From implementing work-from-home arrangements, to revised working hours to accommodate for home-schooling parents, new technology and of course applying for JobKeeper subsidies, turnover tests and possibly some staff stand-downs – so much change in such a short amount of time! This experience has taught us all the importance of communication and how critical it is to keeping everyone aligned.
However, if you feel that email is just not working for you, try a new approach like video for more personal communication. Video is great for ensuring your intent and meaning are clear. Use it to record short bites that you can share with your staff with new operational guidelines, a new business policies or procedures. Video is also great for detailed instructions such as new procedures for calling in sick or how to use new systems.
If you have a large distributed team, this might also be the perfect time to use all the additional features of your HR systems and enable read receipts on company updates. If you use a workforce management tool with a built-in communication feature, enable read receipts to ensure everyone knows the latest company updates.
New Call In Sick Procedures
Moving forward it will be critical to maintaining OH&S standards to ask the right questions at the start of the day. Previously, you might have allowed staff to show up with a slight cough or upset stomach and in some workplaces, you may not even be aware that staff are under the weather. Moving forward, the risks of allowing staff to enter the workplace unwell are too high to overlook.
This is the perfect time to review workplace wellness policies and set new standards and baselines. You might like to trial using wellness questions at the start of each day or shift to identify any staff who are ill — and give them instructions on whether or not they should work.
New Hygiene Standards
According to the World Health Organization, COVID-19 spreads primarily from person to person through small droplets expelled by simple things like sneezing or coughing or talking to someone in close-proximity. It is also spread on the surfaces we touch, like door handles, walls, desk's and chairs – all things we see and use in the common areas of our workplaces.
The best way to prevent the spread is through increased hygiene practices, including handwashing.
While most workplaces have multiple handwashing signs across the office (bathrooms, kitchens, etc), this may be the time to increase protocols to strengthen the safety of the team.
A few ways you can adapt increased hygiene in your workplace are:
Minimize contact at clock in. If you have a manual clock-in system, now is the type to upgrade. Instead, opt for a hands-free hygienic clock-in which uses either voice command or facial recognition. This can accurately start or end a shift without the employee needing to touch anything.
Create new leave types specific to Coronavirus to ensure you are on-top of possible infections. For example, you may already have different leave types set up in your system for sick, holiday, personal time but as you re-open your business, create special leave types for self-isolation allowing you to understand how many potential cases you have at any point in time or for this recovering from the illness.
These leave types will help you pick up on clusters of illness early, ensure you only schedule employees who are healthy and find appropriate replacements.
Further, sometimes when you're trying to find a replacement and you're desperate, you offer the shift to anyone willing to take it! As part of your new procedure, make sure you offer available shifts only to employees who are well to work.
Cashless Payment Systems
If your aim is to maintain high levels of hygiene in the workplace, consider eliminating cash. Encourage cashless transactions such as tap and go, to reduce contact between workers and customers.
Use Real-Time Data to Adjust Your Schedule
As you re-open your business, data is going to be critical to getting up and running quickly and effectively. The world has changed and until the business is back to full-operational performance, it is important to have real-time decisions on your cashflow so as to make the right decisions about your staffing needs.
For this reason, it is the perfect time to consider the technology you are using and make an effort to integrate your systems- so that you have a good overall view of cash and expenses. For example, integrate your POS for live insights into business performance so you can make informed decisions as your business gets back to normal.
Create a Culture of Flexibility
Previously, your staff may have had the luxury of set responsibilities but right now you may need them to take on additional responsibilities until business returns to normal. In order to do this, you may need to:
Change your company culture to one of adaptability and flexibility; and,
Recognize appropriate pay rates for other responsibilities.
For example, when you get back to work, your warehouse staff might need to act as delivery people or help in the office. When that happens, you need to ensure that the employee gets paid correctly.
If you use a workforce management system that allows you to set your employees' default rate of pay (based on the role that they usually perform), while also setting alternative rates of pay and pay conditions that can be triggered based on where they are scheduled to work – use it to your advantage.
Consider your Onboarding Process
Whether your staff are returning to work or you're planning to hire new staff, you need to ensure they get up to speed quickly. Empower your team with tools that are easy to use, and helps manage their shifts, availability, time off, and communication in one place.
Plan out your Re-Opening Schedule
While businesses are reopening, many schools are staying closed for an extended period of time meaning parents can't return to work with the rest of the world. That means that the re-opening schedule needs to accommodate for the personal circumstances of your staff.
As governments around the world make plans to release restrictions, businesses are also making plans on how to safely return to a more normal work life. And whilst it can be daunting, the best way to succeed is by working with you team, as a team, to find the right balance as we ease into the new world, post-COVID.
If you have any questions or need advice and clarity specific to your situation, feel free to contact Semmens & Co on 03 8320 0320 for a free consultation.