Top 9 Tax Tips That Could Save You Thousands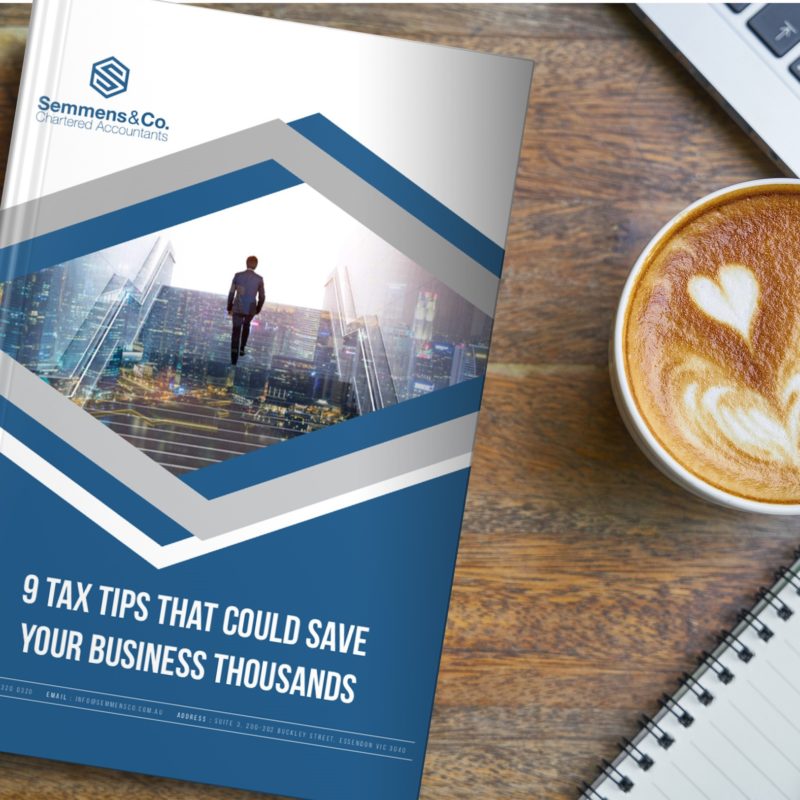 Paying tax means you're making money. And the more you make the more you contribute to the community.
The difficulty is that for most businesses, tax is a significant outlay – so it makes sense to take steps to ensure you pay only the right amount.
There are safe ways to ensure you only pay what you are required to pay, without avoiding tax. This calls for a sound tax planning strategy and a shift in mindset, to one of generating a return or acquiring appreciating assets.
The best strategy is to a) ensure your business focuses spending on a primary income-generating purpose and b) apply some simple strategies to maximize tax benefits.
Download our newly released e-book, Top 9 Tax Tips That Could Save Your Business Thousands, today.
If you have any questions regarding the e-book or general questions relating to your business tax strategy, contact us on 03 8320 0320 or email [email protected]  You can also book a 1 hour consultation by following this link.
Once again, if you have any questions feel free to contact Mark or Daniela on 03 8320 0320 or email [email protected]