Business Intelligence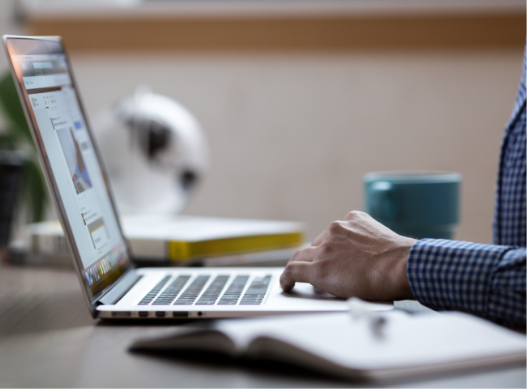 Organization Type:
10,000+ FTE
Business Intelligence
Financial Systems
Financial governance reporting and metrics
The result of an internal review into the maturity of business intelligence within the organization discovered several pockets of reporting capability in use, spanning; 25+ employees assigned to developing in excess of 1,000 daily/weekly/monthly standard reports. The reporting was often based on aged requirements and focused on past events, with little capability to forward forecast. This structure was costly to maintain (25+ employees with an average tenure of 10 years +) and with a vast array of metrics, provided the organization with little directional benefit. Further, the skills of the workforce had not progressed with technology advancements and there had been little to no successful attempts to automate reporting or stop unnecessary reporting.
The assessment resulted in a business case to improve the quality of the business intelligence by:
Improving daily/weekly/monthly management reporting:

Reviewing business requirements and reducing the number of metrics to a small amount of directional metrics
Introducing more forward forecasting tools and capability
Introduce lean governance reporting dashboards

Improving the technical capability:

Automate the production of standardized reporting and create dashboards that were mobile
Introduce and upskill to improve forward forecasting

Reduce the operational cost of report production and distribution
The business case cited financial and non-financial business benefits, that could be released in 12 months, with a tail that spanned 5 years, for an investment of under $5m.
The delivery incorporated:
Proof of Concept (POC): A POC was undertaken using a well-known and easily adopted tool suite. The POC tested out the concept of a secure platform with profile based access requirements, ease of transition from the manual reporting pockets to a new automated reporting suite of tools, ease of reporting conversion from old manual methods to new automated ETL (Extract, Transform and Load) based processes and, connectivity to established data warehouses. This stage focused on one key reporting area to provide insights on a small scale.
The POC also included multiple pilot user tests to gather feedback from administrators, users and the management team on their experience. This feedback was used to shape the user experience and refine the user interface design.
Infrastructure Build: During the POC, internal infrastructure had been leveraged to create a development site. During this stage, Non-Production and Production infrastructure was purchased to host the service, allowing for failover and disaster recovery.
Iteration 1: In iteration 1, the POC environment was leveraged and used as the first iteration for Go Live/Launch. Further Agile development teams were established to automate further reporting streams and transition all manual reporting to automated solutions, which were then deployed to Production on an iterative basis until such a time as all the requirements were delivered. At this point, one Agile team was maintained to perform future development and also as an opportunity to retain valuable IP within the business.
Security: as a result of a user and management group spread across multiple locations, security was a major concern. A service was created with adherence to specific security standards. The platform also allowed reporting to be published in perspectives, meaning, one report with multiple perspectives which could only be accessed based on a user's security profile.
Upskilling and Training: Staff and management were all re-trained on how to use the platform and ensure they understood the revised metrics. Existing staff were also retrained on how to work with the business to interpret the new reporting outputs, establish new requirements and enhance their tool usage to maximize the return on investment.
As a result, the tool is now used by thousands of users across the organization at a significantly lower operational cost.